Valencia in the spotlights
Van Hessen Cotripiel build a new distribution center for natural casings in Valencia, Spain. Spain may all too easily conjure up associations with sunny beaches, but there's so much more. The country is one of the bigger markets for Van Hessen. With the arrival of the new distribution center in the strategically located Valencia, Van Hessen will be better than ever equipped to serve the Spanish market for natural casings. This is in accordance with the company's local for local principle. located at the intersection of the most important connections in Spain.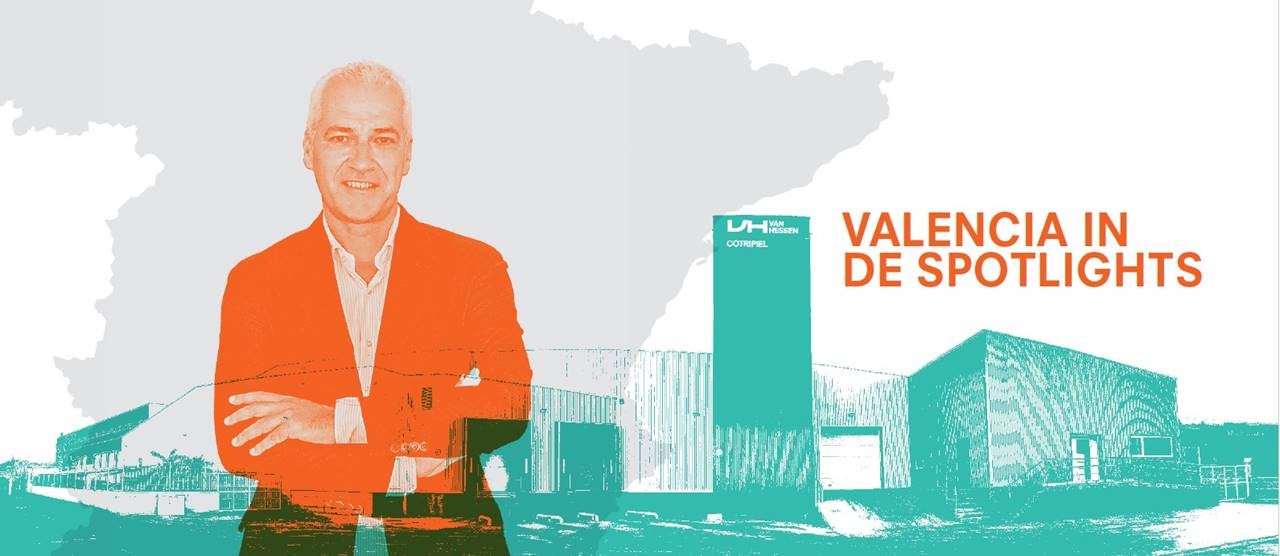 VH Matters interviewed Pablo Sanchez, Managing Director of Van Hessen Cotripiel. As the Managing Director of Cotripiel, he has high stakes in the success of this company. He gets excited as he discusses the possibilities of the new facility in Puerto de Sagunto, about fifteen kilometers from Valencia. "Valencia is the largest port of Spain and is located right next to the AP-7, the coastal highway that leads to Barcelona three hundred kilometers north of here. We're also close to Madrid. So when it comes to distribution, we are located at the intersection of the most important connections in Spain.
"Van Hessen Cotripiel is the distributor for all customers of Van Hessen in Spain, including Palacios, the maker of the famous Spanish chorizo that was featured in a previous edition of VH Matters. Although Van Hessen may be operating globally, in the end, it is important to serve the local market from a local vantage point. The rationale for this is simple. There are so many applications of natural casings that are tied to local customs, recipes, and preferences. There are as many applications as there are tastes. Van Hessen wants to operate locally in order to be able to hear about these preferences, to understand them, and adapt to them. The aforementioned principle local for local is the answer to this situation.
It is rather helpful, therefore, to have a Spanish company that knows the local market, has the same customs, and speaks the Spanish language. Van Hessen wants to be able to  cater to the end-user directly. With the new facility, this becomes a reality. Every customer is served according to their needs. The staff may be Spanish and may speak Spanish, but what really matters is that they understand the Spanish culture.  Van Hessen is now truly Spanish in every way and is no longer required to manage distribution from the Netherlands. "In this way, we are more flexible to serve our customers," explains Pablo. "Not only do we have a smoother process for our distribution, but we're also able to provide better service because we are close to the customer. Our customers typically do not like to stock up large quantities; they prefer we do it for them."
"The beautiful thing is that Van Hessen Cotripiel can live up to all these expectations with the new distribution center. The new facility stands in sharp contrast with the current one where inventory is done manually and the staff always comes up short of space. "We are here with a strong team of thirty. Together we'll manage a state-of-the-art plant with a semiautomatic storage system, and fully automated inventory management. With 4500 square meters of surface and a storage capacity of 7000 barrels, Van Hessen Cotripiel is fully equipped to supply all of Spain with natural casings and to store enough supplies for all customers."  
Even though the new distribution center in Valencia with its large capacity is evidence of scaling up, the ultimate result is customized and thus better service for each customer.